For the past two years, Wallflower Market has been a part of the steampunk event called TeslaCon. The convention, which takes place in Madison, Wisconsin each year, is the "largest single immersion event for steampunk fans in North America."

But, what exactly is steampunk? The standard idea is someone who is fancily dressed in a top hat, with goggles and gears on their clothing. The basic definition: originally it was a part of the science fiction genre, notable steampunk is 20,000 Leagues Under the Sea, by Jules Vern. Common themes focus on machines that run on steam power. Stories are usually set in the future or in an alternate universe's 19th century Victorian London.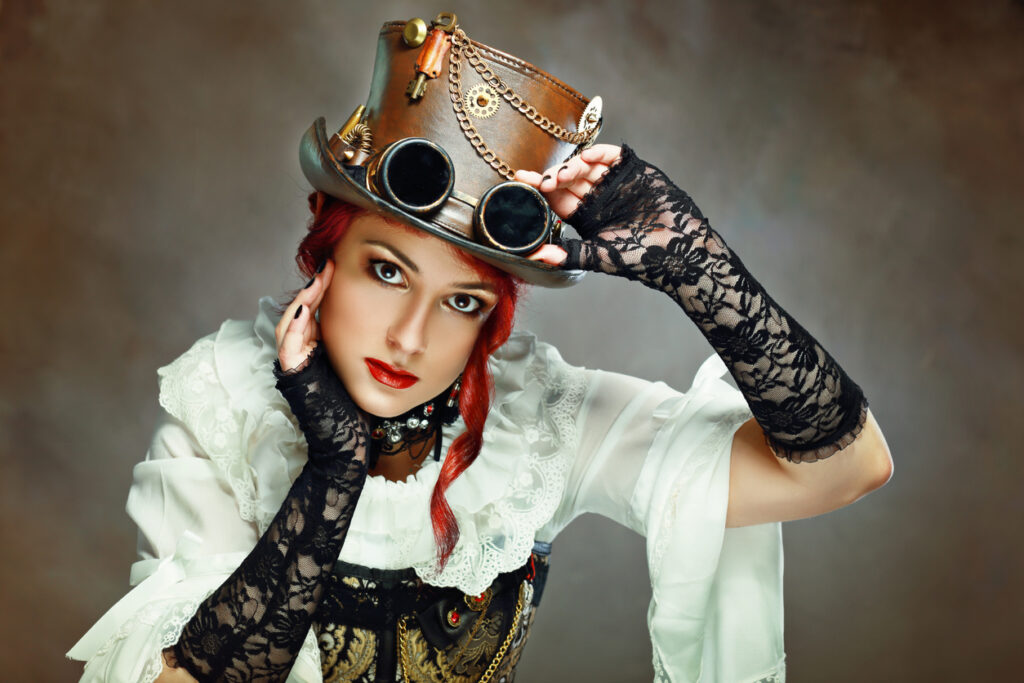 This sparked a subculture of people who dressed in Victorian-era clothing with slight modernizations. Like cogs and gears sewn into their clothing. However, if you ask an expert, steampunk is so much more than cogs and gears.

Wanting to find out more, we put on our interview caps and met with Alex Poznanski and his wife Elisabeth, owners of The Blonde Swan, at TeslaCon.

Hats Off

In 2003, Alex and Elisabeth opened their hat shop in Fremont, Ohio. Today, it is a staple at most steampunk events. The duo creates custom leather hats, fit for any steampunk occasion. Their craft has brought them all over the country, meeting steampunk fans that have become life-long friends. And one thing you will notice about their hats is that not a single one contains gears.

"The only people you'll see gears on are beginners," Poznanski says. "steampunk is way more than that, now."

Poznaski went into detail about how steampunk as a subculture began to develop its own subcultures. While there are still the classic Victorian Era characters, other subcultures that have developed are: Wild West, military steampunk, mermaids, pirates, explorers, and more recently have begun including comic book characters, video game characters, Doctor Who characters, and Harry Potter characters…to name a few.

Both Alex and Elisabeth love steampunk and creating costumes. They found that the hat shop was the perfect way for them to express their art. They found the steampunk community to be a place where they could be completely authentic. Because of that, the duo takes custom orders to help people find the perfect piece to their character's wardrobe.
"When we help someone with a custom order it's like we are making someone's dream come to life," Poznanski says. "We wanted to bring our limitless imagination to everything we do".

The Blonde Swan isn't just known for its wide variety of hats. It is also known for its great quality. These hats are more than just costume hats. They can be worn outside and in some cases have made it through bad weather.

"We don't want to give you something that will fall apart in a year or two. These hats are built to last," Poznanski says. "Besides, for each custom order we make, we make another friend."
So when Alex and Elisabeth say that steampunk is more than just cogs and gears on Victorian clothing, what they mean is that steampunk is about connection, quality, community, and making people happy. These all happen to be traits that Wallflower Market strives to achieve. Customers are friends, products are made to last, community is everything, and there is nothing better than making people happy.

Never Stop Creating.